If your friends invite you to go hiking in the countryside and feel the freshness of nature, would you go? It seems wonderful!  But have you ever thought about the worst-case scenario, what if you go to the forest and your phone has no signal? When many people go outdoors, they ignore a point, radio communication! Whether you have outdoor experience or not, personal safety is still the most important thing. At this time, the walkie-talkie is not dispensable in outdoor activities, it is a necessity. Let's dig into the radio for outdoor use together!
Why must have a walkie-talkie for outdoors?
In outdoor activities and in outdoor rescues, due to the limitation of the network, we cannot rely on mobile phones for communication at all. This is the case for the front and rear communication in the team, and the same is true for the call for help after an accident. Many team leaders will have a small reminder when launching an event. Communication tools are optional: Handset Radio or Mobile Phone. Please bring a walkie-talkie, but no one has always emphasized that a mobile phone can't replace a walkie-talkie!
BEST RADIOS:
If you're looking for a high performance ham radio with Programming Frequency On Your Phone, NOAA Function, Color Screen, High Power Battery Life. The TIDRADIO H8 Ham radio will definitely live up to your expectations.
TIDRADIO is currently a rapidly developing brand specializing in wireless equipment. It has been selling wireless communication equipment for more than 8 years. Currently, there is a special R&D department supporting technology.They allowed radio enthusiasts to explore radio performance uses, creative radios, while keeping with its great quality and affordability. 
What We Like About It:
77 inch colorful LcD screen
IP65 waterproof, durable appearance
VHF frequency band: 136-174MHz UHF: 400-520M Hz
lset the power selection (AltolMediolLow)
RF output power 0.5W / 5W /10w
199 Channel
Support Bluetooth programming frequency
3000mAh Li-ion / Battery option
Battery life of at least 48 hours in mode
standard work cycle 5-5-90
Blocking Channel Busy(BCLO)
Be able to hit all local repeaters even ones that are 20-35 miles away with the stock antenna.
 Reasons to Complain:
Some guys said that there is no programming cable in the box
The antenna connection slante inwards
Summarize: The market is very crowded with HT's that are very similar, so it is important for Tidradio to give this radio a reason to exist, and why people would buy it rather than a Yeasu mid range HT.  The Bluetooth programing using Odmaster does give the TD-H8 a very good reason to exist and be marketed.  This feature alone should be a major selling point.

2. Baofeng UV-82 8W High Power 2 Way Ham Radio
128 Channels Memory,Power Save, VOX, Scan, Alarm,Dual Watch Functions,Time out timer,Busy Channel Lock-out Function (BCLO),fully in compliance with the FCC part 15B and part 97 regulations.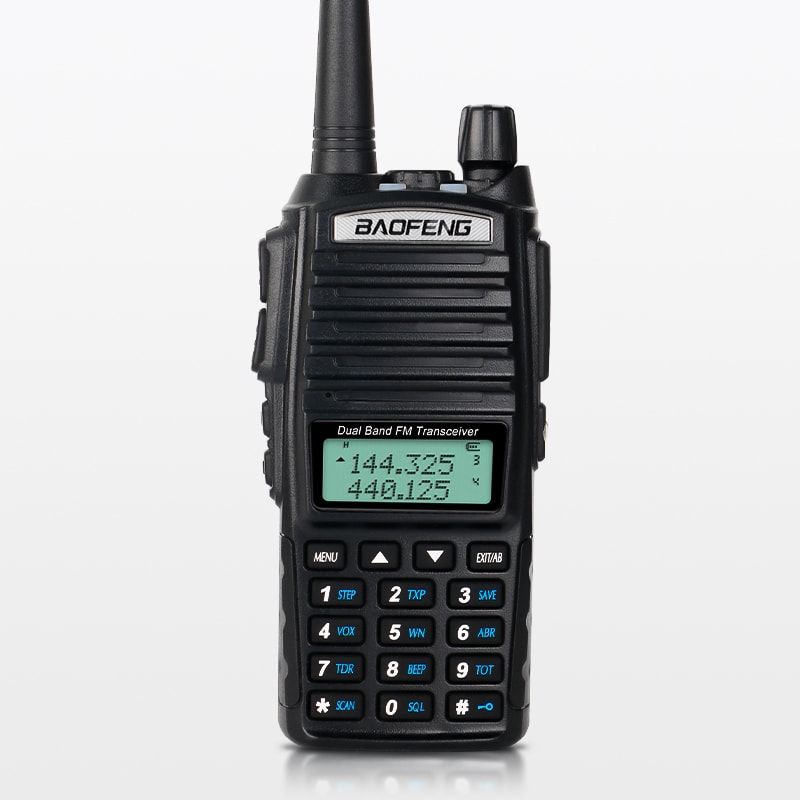 What We Like About It :
1.VHF(136-174MHZ)& UHF(400-520MHZ)
Vox Hands free
PTTA&B Button
STE(Squelch Tail Elimination)
CTcss (Continuous Tone Controlled squelch System)
DCS Auto Search
7.High/Low Power Switching
Dual Frequency Waiting
Two 2800mAh batteries
Baofeng Handheld Speaker Mic
Reasons to Complain:
Didn't come with the correct instructions for the model
Summarize:Great radio for the money. Plenty of power to reach a weekly radio net check-in. You can take it out on the boat as a marine radio and many other uses.

5R ham radio comes with programming cable, 2 X 1800 mAh batteries, car charger, charger, earphones, hand microphone and TD-771 long antenna, no need to purchase additional accessories, more cost-effective!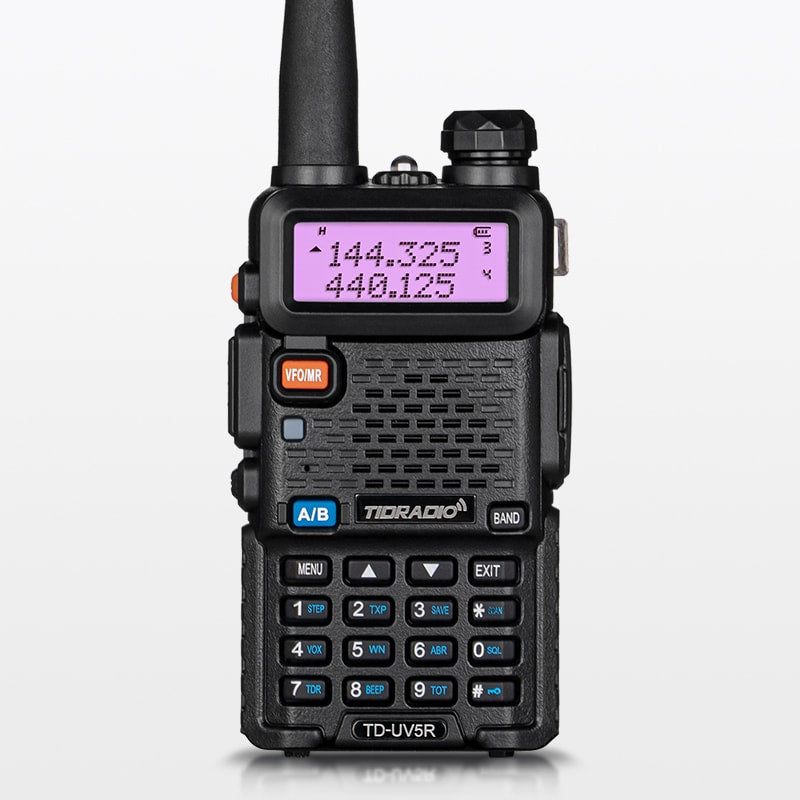 Built-in high brightness LED that can be used as a flashlight or alert system for emergency situations. Even if you are separated from your friends, you can immediately send out a alert alarm.
What We Like About It:
Frequency: 136-174MHz 400-520MHz
Power: 5w
Channel: 128
Battery capacity: 2*1800mAh
Call distance: 1-10 kilometers
Function: display screen, flashlight, manual FMvoX function
Busy lockout function
Time-out Timer (TOT) function
Emergency alarm function
Reasons to Complain:
Some clients will say that 

a little challenging to program and use.
Summarize: Can easily enter the frequency on the go and save it from the interface, no need for computer.Not a bad design and feels a little funny in your hand but works well. This is not to be a competition product. It is a fun mess around radio that if it breaks you buy a new one.