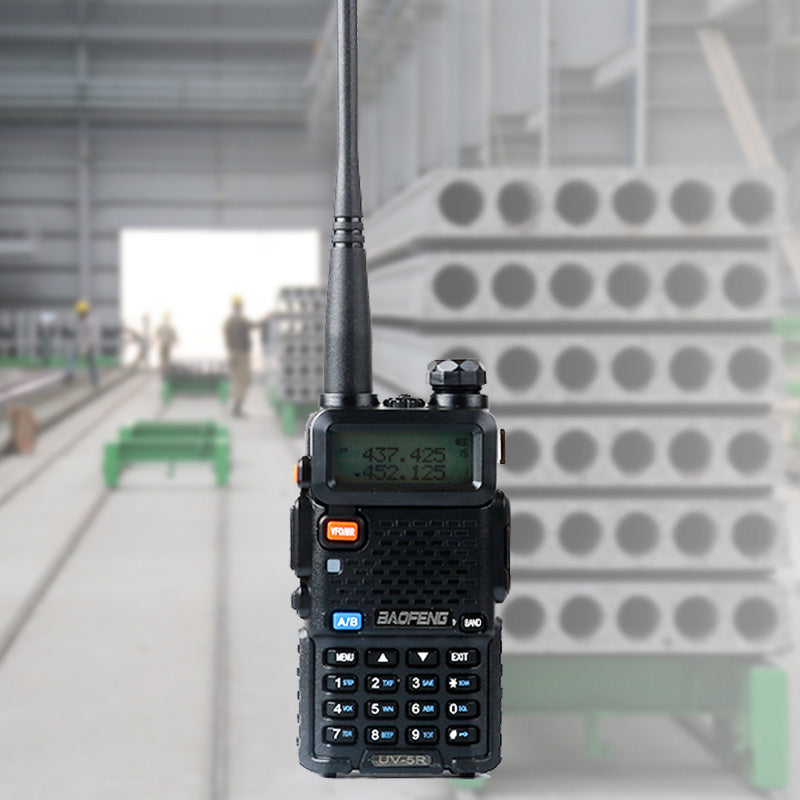 Ask anyone who has ever worked in a warehouse, they'll tell you that relaying messages and orders to one another is always a challenge between warehouse staffs. With the right tools, however, this challenge can be resolved. Warehouse two-way radio make quality warehouse communication a reality and not just a dream.
In time communication makes worker safer
Two-way radios for commercial use, such as warehouses make a huge difference when it comes to safety concerns.As a forkman worker, just put your hands on the steering wheel, clip the two way radio on your belt clip, speak to to mic on the headset, which is clipped on your collar, near your mouth, you don't have to worry about slow responses to injuries others, and you can contact others for assistance immediately. There is so much that you can do with commercial two-way radios, and we can help you configure and buy a system in our store that will meet your needs perfectly.
Warehouse two-way radios makes high efficiency working
The warehouse is the ideal setting for the use of commercial two-way radios. Communication between different post in time and high frequency. That is why companies both large and small turn to them for their warehouse staff. Here at TID, we have worked with warehouses of every size to meet their commercial two-way radio needs. Our shop includes a variety of models that are designed for keeping warehouse staff in touch. As a Reliable radios supplier, we have the expertise you need to help you get the best radios the first time you purchase.
How to choose warehouse two-way radios
For an indoor warehouse setting, normally there's many metal shelves. UHF radios walkie-talkies are usually your best options.
These models are UHF available, frequently selected by warehouse use. TD-5R and TD-F9GP is with LCD display, if you like to programme the radio by hand daily, a good choice.

Based on communication range, TD-F9GP is 8W radio, TD-5R is 5W radio, so in a large warehouse that need longer range two-way radios. TD-F9GP and TD-5R are good choice.

Anyway, you can choose them based on your practical needs.

Two ways radio is a very convenient tool in warehouse operation. If you have any requirement, please feel free to leave message here, or email to sns@tid-china.com, we are always here to support!