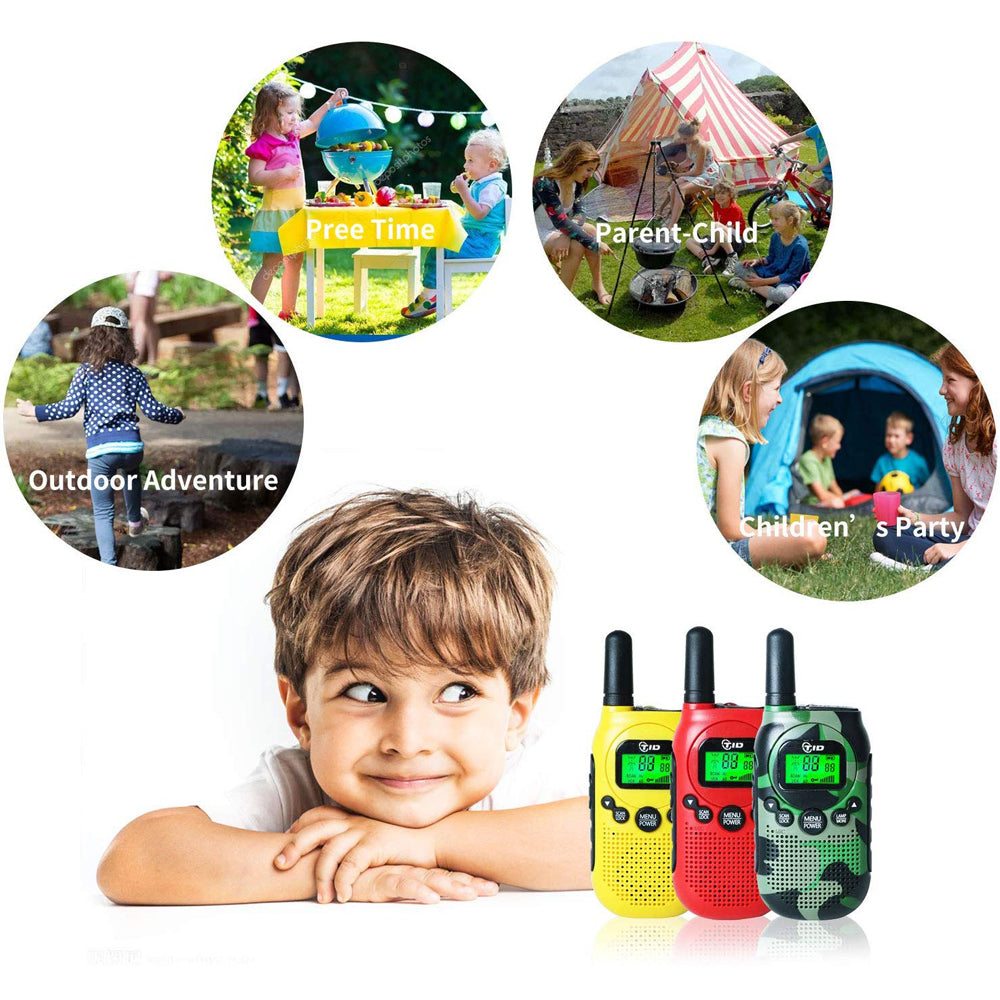 Have you selected a toy for your kids for Christmas Holiday?
We recommend you a very educational and funny toy walkie talkie, which is a wonderful gift, TID Walkie Talkie.
What TID Walkie Talkie outdoor kid's walkie talkie looks like?
1. Simple instructions and clear buttons designed for 3-12 years old. Features crisp and smooth sound quality with adjustable volumes.
2. Auto squelch function will mute the background noise so you can talk and hear clearly even in crowded places.
3. Support 2-way communication up to 3 miles in open field
4. The screen displays the channels, CTCSS, the scan function, Voice Activation(VOX), volume, button lock and the battery status.
5. Small and light body with a flashlight body allow kids easy to use and just 95g per radio is easy to carry. It also has waterproof and LCD display function.
These tiny walkie talkie will shorten the distance between friends. They don't need to shout out loudly to find each other soon.
Upgraded VOX functions allows you to communicate when your hands are busy.
TID walkie talkie for kids, It is not just a great gift! It is a great bridge of communication with parents and their friends. Shorten the distance between each other.
Bring the kids endless hours of fun and happy childhood memory! Perfect for a birthday party, hiking, hide and seek, playground, travel, shopping, etc.
Before Christmas, TID toy walkie talkie has promotion campaign, any inquiries, please feel free to email to sns@tid-china.com. We are always here to support.